Tag Archives:
Sebastian Laybays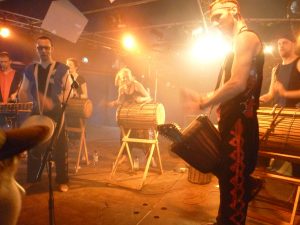 It's that time of year again!
Beat Herder 2013
is upon us and Tanante will be performing as ever on the
Stumble Funk stage
, this year at 8pm on Saturday. Our friends, the Stumble Funk crew have put together an awesome line up to contribute to this fantastic festival. We're really pleased to have a Saturday early evening set time and following last years well received show we can only raise the bar- we're hard at work preparing an extra special stage show for you all, and also have a surprise guest artist.....!
(more…)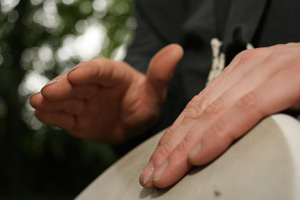 Last night we delivered our first independent 'Solo for the terrified' workshop outside the festival circuit. The idea and title of this style of workshop was coined by the organisers of African Beats Camp festival; since then we've been leading them at the drumming festivals for the last few years. Observing how successful and popular they have been, and having received excellent feedback from many people who have participated; it is clear that djembe players and aspiring soloists all over the place could potentially benefit from these workshops. (more…)