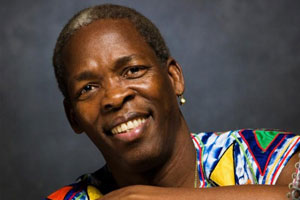 This coming February the UK will see a return visit from a very special West African djembe fola, none other than Mamady Keita! It's been a long time since he's been on these shores and it's a very special opportunity to learn djembe and dundun from Mamady, who is now widely regarded as one of the greatest teachers of traditional djembe music in the world. Organised by the good people down south at Djembeschool, this full weekend event will be hosted in Bristol, February 2012. Held at DMAC  (Dance, Music, Arts Collective), the weekend will consist of daytime 2.5 hour workshop sessions on Saturday and Sunday pitched at intermediate and advanced levels. On the Saturday night there will be a full performance programme with a line up including Tolo Ko Tolo, Hamana, Swedish dancer Sara Galan and our very own Tanante with Iya Sako.
We at Drumroots and all the Tanante guys are really looking forward to this event, however as is the way with in this day and age, ticket sales are going rather slowly and event organisers have been forced to put a deadline on ticket sales: We need enough people to book onto the workshops and for the evening performances before January 6th, otherwise the event will not be able to go ahead. So, if you're saving you pennies for Xmas or simply have not quite got it together, follow this link, download a booking form, find the funds and get it booked! Let's not let this special event fall by the wayside.
All the details can be found on the Djembeschool website and by clicking on the MK 2012 link.
Hope to see you all there!