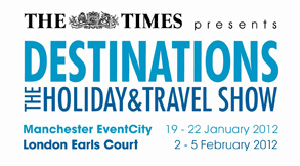 Drumroots are proud to announce that we are to be part of this year's; The Times presents: Destinations, The Holiday & Travel Show. Being held in Manchester for the first time, The Times have invited our West African drumming performance group, Tanante with friend and guest artist djembe player Iya Sako to appear as part of the events entertainment on the World Entertainment Stage.
The Show will be held at Events City, Manchester from Thursday 19th to Sunday 22nd of January 2012; Tanante and Iya will be performing every day for the duration. Performance times for Tanante are below, but further details, plus all the other acts due to perform at the show can be found on the World Entertainment Stage page.

Tanante with Iya Sako Performance Times: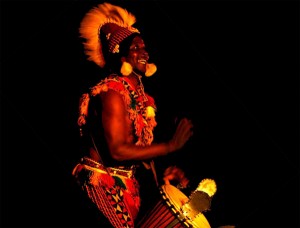 Date: Thurs 19th Jan
Time: 1.00pm
Date: Fri 20th Jan
Time: 3.00pm
Date: Sat 21st Jan
Time: 3.00pm
Date: Sun 22nd Jan
Time: 11.00am

As well as a fantastic line up of music on the World Entertainment Stage, the show will have a host of things to see and do. Here's what they have to say…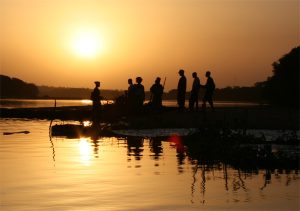 Got the travel bug…..?
The Destinations Show is thrilled to announce its move to EventCity, Manchester on the 19th-22nd January 2012.
Do you love discovering new cultures, indulging in unfamiliar foods, and learning about different countries? Destinations 2012 is here to provide you with fresh ideas and information with hundreds of exhibitors including tour operators and cruise companies to guide you to the holiday of a lifetime.
Tickets for this event can be bought from the website, or click here.