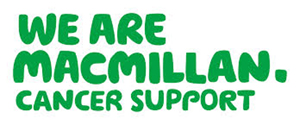 If you're organising a corporate team building event and you're trying to think of ways to keep your delegates on their toes, then we would definitely recommend taking a leaf out of Macmillan Cancer Support's book! We had great fun being accomplices in their secret plan to surprise their staff yesterday, at the conference centre of the Radisson Blu hotel in Manchester.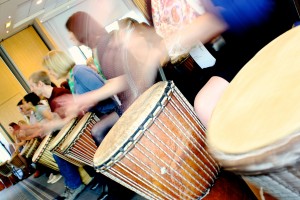 Being very careful not to give the game away, we managed to silently sneak the drums in to a nearby room, whilst the morning conference took place. With just 45 minutes to load in and set up 160 African djembe drums, we certainly got a bit sweaty, but it was worth it to see the look of amazement on the delegate's faces as they entered the room to the explosive sound of West African drumming!
Once they had got over their initial shock and had figured out what was going on (!) everybody sat down to a drum and joined in with the most almighty rumble you've ever heard! Everybody knows that drums are loud, but it does make a difference who's playing them too and my goodness, the Macmillan Cancer Support staff certainly know how to play with power! We were blown away by their enthusiasm and energy: together, we totally raised the roof!

I have no doubt that every single person, facilitators and participants alike, left that room absolutely buzzing. The more we lead incredible team building workshops like this, the more it cements our belief in the power of West African drumming to rejuvenate, energise and strengthen the connections between people. We can't wait for the next one!