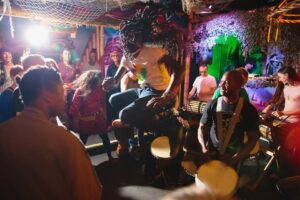 Yes! That's right folks! Since the birthday reunion you've begged us for more, and we had no choice but to listen! So we're going back to the Attic (aka The Zombie Shack) for a winter solstice party ina Drum Music style! We invite you to come together again and join us back at our old home with our
West African drumming performance group 'Tanante'
playing a powerful and high energy set and all the resident DJs' spinning some of those classic tracks from back in the day.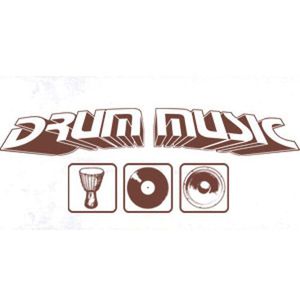 "The Drum Music collective's session is a non stop mix of roots and dance music. Each act bringing you a fresh set of floor fillers old & new. Positive vibes and a friendly atmosphere for all people." Line up: LOST PROPERTY - Down Tempo (21:21 - 23:00)
Tearing through old and new reggae inspired Jungle classics.
LONGSHOT - Reggae (23:00 - 00:00) Old and new concious Roots, Bass & Culture. TANANTE - West African Drumming (00:00 - 00:30) Possibly the best African Drumming band in the UK! RUFMOUTH - Old Skool Party Vibes (00:30 - 01:30) Jeep Beat Collective, Godfather of Wierd, Mind bomb. Ruf will be paying his respects with a set from days gone by. FIBRE - D&B/Jungle (01:30 - 02:30) Dropping your favourite mix of bangers old and new! KEN EVIL - Bass Music (02:30 - 03:33) The unstoppable evil man. Mashin your mind and body with the latest releases. Heavyweight Sound / Visuals / Drinks Offers PRICE: £5 ADV // £10 OTD TICKETS:
http://www.brownpapertickets.com/event/2718038