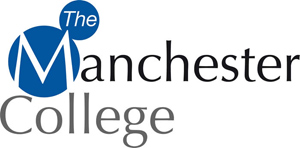 Though it may be the summer holidays for some that work in schools and colleges, the September 2012 term for the new academic year is fast approaching and teachers, management and admin staff education centres across the land are busy making plans and preparing for the start of term; staff at Northenden Campus of The Manchester College are no exception. Last week Drumroots were invited along to the campus to give the staff that are based there a break from their meetings and preparation by bringing a fun and interactive session for the staff to create and share with African drumming. The unusually large group of sixty staff members broke from their morning meeting to make way for us and our drums. We squeezed a huge circle of chairs and djembes into the well-lit and spacious college refectory before inviting the staff back from their tea break to come and take a seat.
The group was actually even larger than we'd been told so those slow to grab a space in thedrum circle were forced to spectate as we got on with the workshop. With such a large group and a relatively short space of time we took this session at quite a pace which, thankfully all the staff here kept up with. We took them quickly though djembe technique and used a few icebreaker games to practice their new drumming skill before we moved onto teaching a traditional rhythm, added arranged breaks and even encouraged a couple of brave souls into playing some free style solo. We finished the session with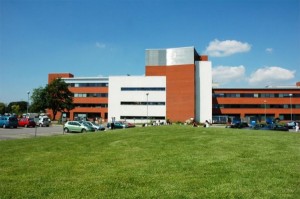 some singing which sounded just great with so many voices behind it.
Thanks to The Manchester College staff for having us and we hope our drumming workshops brought you together in preparation for the start of the new college year.