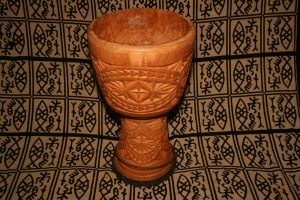 It's all go in the Drumroots world at the moment! Plenty of workshops and a few gigs coming up but on top of all that we have received a new batch of pro djembes! Our reliable friends in Guinea Conakry have excelled themselves again and produced an even better batch of high quality Lenke djembes. As ever carved by the infamous Lye Konate and built to our exacting standards; the best quality wood with intricate and beautiful carving, ring shelves and tyres on the bottom. At present, these drums are just shells and waiting to be skinned by our pro drum skinners. We have the best quality materials ready to build them up; hairless goat skins from Guinea, professional djembe specific rope from our friends at Drumskull in The USA and the finest steel for building rings. With our drum skinning skills these djembes will build up to be some of the best available on these shores!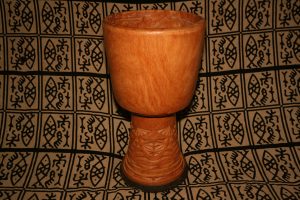 Why don't you give yourself the first choice of the shell, skin and rope, and put in a custom order today. The last batch sold in no time and word is spreading fast, get in touch to order yours toady!
Also, we've now ordered and are eagerly awaiting our first batch of custom sized Protection Racket bags to fit these drums; if you're getting the best djembe, you should really get the best drum case to keep it safe!