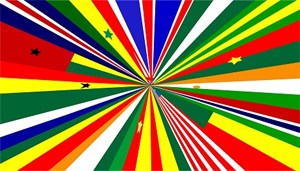 As the grand finale of the performance aspect Manchester based African Arts festival
'We Face Forward',
Drumroots and
Tanante
members teamed up with some of the region's top African musicians for a free public concert. The event in association with
Band on The Wall,
included a collection of performers. This unique set of musicians, through a mixture of bands, colleagues and friends, had never publicly performed together, so what better way to collaborate than by delivering a stage show on a busy September afternoon in the centre of Manchester city centre's Picadilly Gardens. The ensemble included African Artists from all over West Africa, including djembe players
Iya
Sako (Guinea),
Sidiki Dembele
(Ivory Coast), sabar wolof player
Karim Mbye
(Senegal), Dundun player
Lamin Cisse
(Guinea) and dancer
Jokeh
(Gambia). The event was well received by the public many of whom enthusiastically joined in with the lead dance session, others sat back and watched the spectacle. We very much enjoyed being part of this music celebration and feel excited to be part of a coming together of such a special group of musicians.