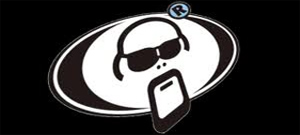 We are pleased to announce that we will now be stocking
Protection Racket
drum bags. Seeing as we import and build up some of the
best quality djembes
available on these shores, we though it would be best to get hold of the best quality bags too! As any djembe player knows if you have djembe that is your prized possession, you'd do anything to keep it safe and sound, well those in the know will tell you that protection Racket bags are the best bet.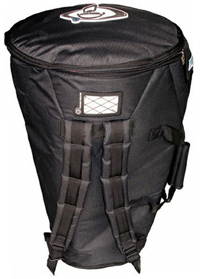 For those who have never heard of Protection Racket; these high quality bags come in all different sizes, are made of hardy materials and will last an age, keeping your drum safe in day life and in transport. Features include, tough, water resistant outer fabric, massive, strong zips (top and side), side storage pouch and are wool lined on the inside (for a full lowdown, visit thier website). We've used these bags on foot, in airplanes and trains, in vans and vehicles across the globe and they are the best bags for cycling with a djembe on your back!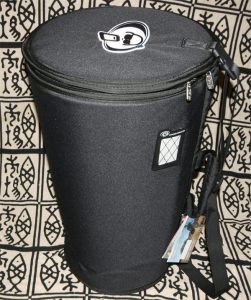 As well as all their standard sizes, we will be bringing in extra stock of custom build bags to fit** our pro Guinea Lenke djembes and can also order custom sized bags if you have an unusual size or shape of drum. ***The custom sized bags to fit our pro Guinea Lenke djembes are now in stock!
Get in touch asap to reserve yours.....