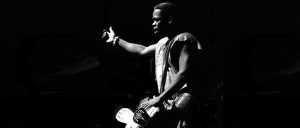 Drumroots are proud to announce that we will be supporting the upcoming
Mamady Keita Weekend
. The full weekend of workshops and performances surrounding the visit from the world's most popular and celebrated djembe player,
Mamady Keita
is a huge event in the West African music scene's calendar in this country, and all those who know and love West African drumming will be excited in making preparations for getting involved in this extra special weekend! 
13-14TH APRIL 2013 in BRISTOL
Not only will Mamady Keita be running djembe workshops, but so too will our friend and band mate Iya Sako, and the other members of our performance troupe Tanante, will be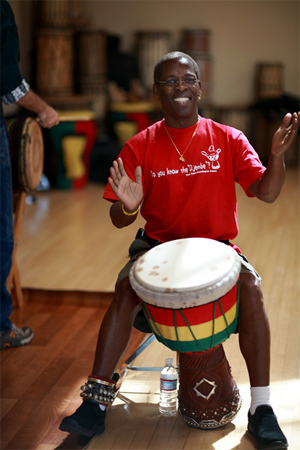 there supporting his workshops on dunduns. Furthermore there will be a evening programme of live music entertainment, including Tanante, with Iya Sako, Hamana, Yiri Baa and more tba... To be a part of this event really is a once a lifetime opportunity and will celebrate the visit of a very special musician. We truly hope that it will also bring together a mass a gathering of the unique community of those who love West African music in the UK; from the first time drummer, through to the country's top talent to make a weekend to remember. Huge commendations to the good people of
Hamana and Bakayoko Music
for their continuing work in organising this event; they're the people you need to ask further detail and book your place. There's something for everyone on offer; be it your first drum workshop, expert djembe fola's or those who just want a good night (or two!) out to amazing music,
GET YOUR TICKETS BOOKED NOW!!!
See below for what the Hamana people had to say, or visit their website….

Mamady Keita with guest artists Iya Sako, Vieux Bakayoko and Seckou Keita, plus a Guinean dance artist (TBA).
FINALLY !!!! Mamady is coming to the UK!!
Bakayoko Music is proud to present an outstanding weekend of West African Culture. The grand master Mamady Keita will be teaching in Bristol on the 13-14 April 2013. Perhaps the greatest drummer of his generation and now a world-wide phenomenon as a teacher and trailblazer for the rich culture of West African music.
He is coming to the UK for a special weekend of teaching and will teach intermediate and advanced djembe classes (with doundoun presentation) supported on doundoun by Seckou Keita, Iya Sako and Vieux Bakayoko. (wow!!)
The beginners and improvers classes will be given by Iya Sako and Vieux Bakayoko with support from the fabulous drummers of Hamana and Tanante. (wow again!)
There will also be two Guinean dance classes: an all comers (with Saskia Bakayoko) and advanced class with a special guest teacher – Abram Diallo!! These will be supported by the wonderful Hans Sutton and Adam Bailey plus drummers from Hamana and Tanante.
If that's not enough for you, we also are presenting an evening event in the heart of Bristol in partnership with Tribe of Doris featuring:
Hamana, Tanante, Yiri Baa and more tba … plus guests from the weekend !!!!!!!!!!
This is a once in a lifetime weekend, possibly the best line up of teachers the UK has seen, catering for all levels and entertaining you to the max.
There will also be onsite catering that you can book in advance providing fantastic tasty food to keep you going.
Booking: http://www.hamanaafrica.co.uk/mk-2013/