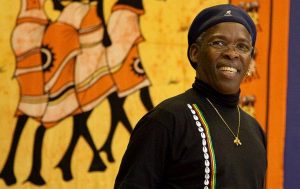 A belated, but nevertheless massive thank you from Drumroots and Tanante to all involved in organizing the Mamady Keita Weekend 2013, last month. We had an awesome time at the event, really enjoyed being there and both supporting Iya Sako's workshops and participating in Mamdy Keita's. There was an ace vibe at the venue and it was excellent to see lots of old friendly faces that we haven't seen for a while.
As for the evening's entertainment; sadly we didn't get to see much of the other acts, but Tanante with Iya Sako hugely enjoyed performing for you all. Thanks to everybody present who cheered, clapped, and danced to our music, and a massive thanks to our friends who joined us on stage for the end of our set.
Looking forward to the next one…..!
Here's the video from the event: