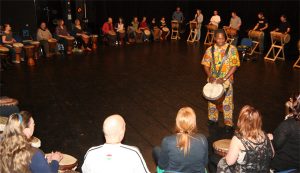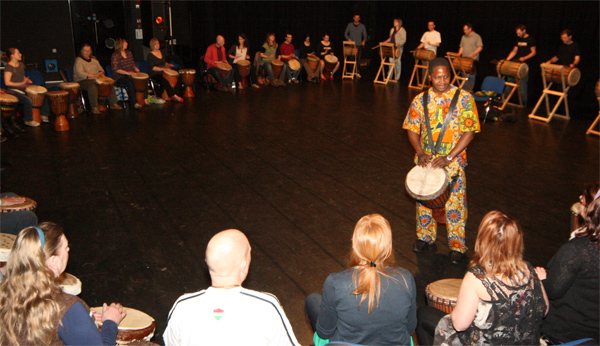 Drumroots are proud to announce the first in a new series of djembe and dundun classes. The sessions will be aimed at players who already have some experience and understanding of African drumming and technique.
The first of these classes will be led by African djembe master, Iya Sako from Guinea. Iya is an incredibly powerful djembe player who has an encouraging and gentle teaching style and is in high demand for concerts and performances throughout the UK.
These sessions offer students the opportunity to learn at a more advanced level with not only the regular Drumroots teachers Jamie and John but with Guinean Djembe player Iya Sako, as well as some of the country's other top African teachers.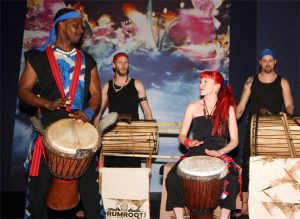 This first session will be 2pm-4pm on Saturday 7th December 2013 and held at the Z-Arts Education Centre, near the Manchester city centre; 335 Stretford Rd, Manchester, M15 5ZA. This workshop is priced at £15 and can be paid on the day, booking is not necessary but if you you have any questions, please do not hesitate to get in touch.
Future classes will also take place at Z Arts in the New Year and we aim to run two classes a month. Watch this space for details of future workshops coming up soon.