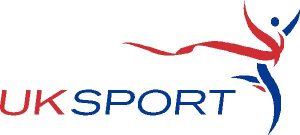 The Drumroots team were delighted to facilitate a team building workshop for nearly one hundred members of staff of the organisation, UK Sport. As we begin to deliver an increasing number of corporate development workshops we have noticed an ever growing demand for larger drum circles. In response to this, we have invested in many more African djembe drums so that team building sessions can be ran with much larger groups. This now means that organisations can book us to deliver corporate development workshops with even larger teams of staff, who then can reap all the benefits of playing music together and working as a team with rhythm!
This event was held in a prestigious conference centre in Kent, The Salomon Centre. Here, there is a classic theatre space where the workshops and other events and meetings of the day took place. The UK Sport Staff, who are largely responsible for Great Britain's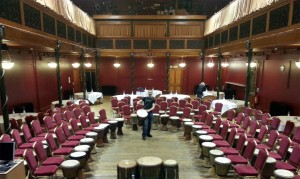 considerable success in the recent London Olympics and are already working hard on future sporting achievement, were welcoming and friendly as we arrived to set us the space.
After a warm introduction from the company's CEO, we set to work. Rarely do we encounter such a vibrant and alert group of staff who needed little warming up and getting in the spirit of a session. With an overall positive energy in the room were able easily facilitate the group towards playing African Drumming rhythms, arrangements and breaks. In this beautiful, wooden clad theatre space, the sound of a hundred African drums playing in rhythms was quite an awesome experience.
The Drumroots team thoroughly enjoyed not only the session but all the positive feedback we received from the UK Sport team. Special thanks to Laura King for arranging the workshop.
To learn more about the good work UK sport do, click the link to visit their website.