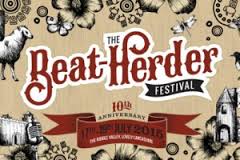 It's that time of year again! Beat-Herder 2015 is nearly upon us and our African drumming performance troupe 'Tanante' will be performing as ever in the Stumble Funk tent, this year at 6.30pm on the Sunday evening.
Our friends, the Stumble Funk crew have put together an awesome line up to contribute to this fantastic festival.
This year be sure not to miss a performance by our favourite traditional Senegalese/Afrobeat group The Kajamor Family on the Saturday afternoon.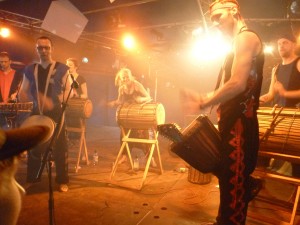 We're really pleased to have a Sunday evening set time and following last years well received show we can only raise the bar- we're hard at work preparing an extra special performance with a few surprise guest artists and a full range of other African musical instruments including the flute, balafon and kora!  The Beat-Herder is our favourite festival of the year and is always a good party! Set in the beautiful Ribble valley near Clitheroe, some ten thousand or so revellers and festival goers descend onto The Beat-Herder site for a weekend of fun, dancing, DJ's and of course live music.