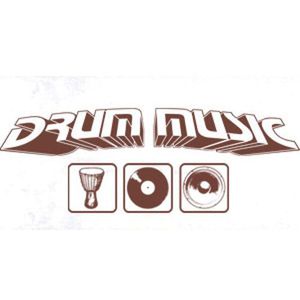 Since they each were very first established over a decade ago, Drumroots and the Drum Music collective have been in collaboration, and our Tanante performance troupe have always been there bringing powerful live traditional West African music to add to the party. These club nights have always been full of fun, energy and good vibes. Make sure you don't miss this one off event in celebration for Drum Music's 11th Birthday at our old haunt, The Zombie Shack (formally The Attic)!
Go to the Drum Music Facebook page for more info or to let us that know you're coming to join the party!

EVENT: Drum Music 11th Birthday
DATE: 16th Septmeber
TIME: 10pm-3.00am
VENUE: The Zombie Shack, 50 New Wakefield St, Manchester M1 5NP
MAP: Click Here
ENTRY DETAILS: PRICE: £5 ADV // £10 OTD
TICKETS: http://www.brownpapertickets.com/event/2599507
WEBSITE: http://www.zombieshackmcr.com/zombie-shack-manchester/
Here's what the organisers had to say:
Yes! That's right folks! We're going back to the Attic (aka The Zombie Shack) for night only! This is your chance to come together again and join us back at our old home with our residents spinning some of those classic tracks from back in the day.
"The Drum Music collective's monthly session is a non stop mix of roots and dance music. Each member bringing you a fresh set of floor fillers old & new. Positive vibes and a friendly atmosphoere for all people."
Line up:
A VERY SPECIAL GUEST!
To stave off the inevitable influx of ravers we've agreed to keep this act secret until the very last minute. Who could it be?!
TANANTE – West African Drumming
Possibly one of the best African Drumming bands in the UK!

LONGSHOT – Reggae
Old and new concious Roots, Bass & Culture.
RUFMOUTH – Old Skool Party Vibes
Jeep Beat Collective, Godfather of Wierd, Mind bomb. Ruf will be paying his respects with a set from days gone by.
KEN EVIL – Bass Music
The unstoppable evil man. Mashin your mind and body with the latest releases.
LOST PROPERTY – Ragga Jungle
Tearing through old and new reggae inspired Jungle classics.
FIBRE – Drum & Bass
Dropping your favourite mix of bangers old and new!
Visuals from Eefee http://www.myspace.com/eefee
10k Sound system from: Stumblefunk
Heavyweight Sound / Visuals / Drinks Offers
PRICE: £5 ADV // £10 OTD
TICKETS: http://www.brownpapertickets.com/event/2599507
If you have questions or would like to arrange an interview with the organisers or performing artists please contact us on the following number:
INFO/ PHONE LINES: Ruf Mouth – 07748347367