This past year has been a tough one for performing artists, but with things starting to open up and the possibility of more live music events on the horizon, we thought now would be a good time to highlight some of the incredible West African artists we have had the privilege to work with. This will be the first in a series of blog posts, so please keep your eye out for more!
Mory Sako (known to friends and family as Iya) is a Malinke djembe master from Samakofadda in the Wassalon region of North East Guinea. We first met Iya in 2007 at a Drumroots Live event at the Rampant Lion in Manchester. He had recently moved to the UK, had heard about the event and decided to turn up. At this point, we didn't really know anything about Iya, apart from his name and that he had recently moved here from Guinea.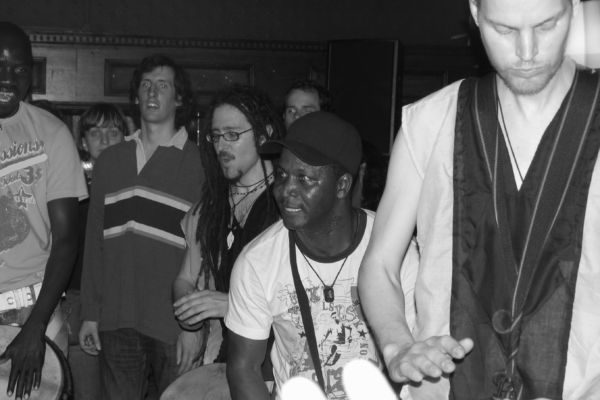 The gig that night was amazing. The venue was rammed with people, singing and dancing and sweating. We hadn't really seen or spoken to Iya all night and were just about to play our final piece at the end of a triumphant set, when Iya stepped towards the band and gently asked to borrow a djembe so he could join in. We gladly obliged. However, nothing could have prepared us for the sensational performance that Iya was about to unleash on the crowd. He completely blew us away with his effortless power, playful marking of the dancers' movements and the clarity of his sound. We knew, from that point on, that we wanted to study and work with Iya as much as we could!
Since then, he has worked with us at many performances and workshops across the UK and internationally. Notable performances include The Festival of the Nile in Sudan, Parklife Festival in Manchester, The Hexam Abbey Festival of Music and Arts, The New Generations Tour, The Mamady Keita event MK2013, Leeds Conservatoire, and most recently, at the World music workshop festival (AKA Drum Camp) and Moovin festival.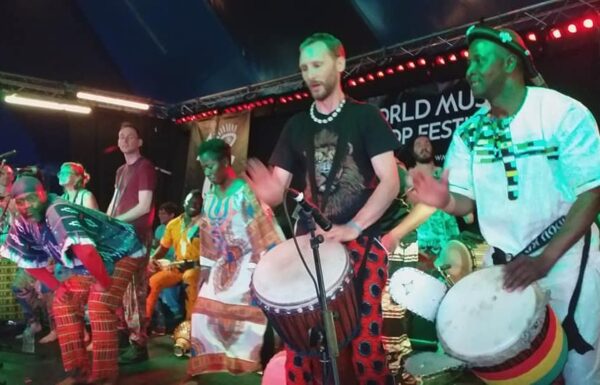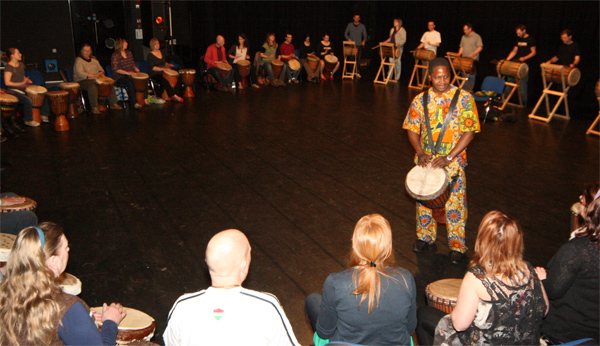 Of course, Iya does not only work with Drumroots, but is in high demand with a multitude of other musicians, performers and arts organisations, both as a performer and teacher. He also runs annual study trips to Guinea for his students and has released 2 amazing CDs.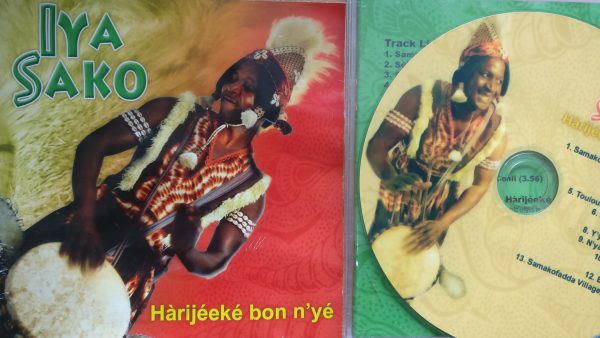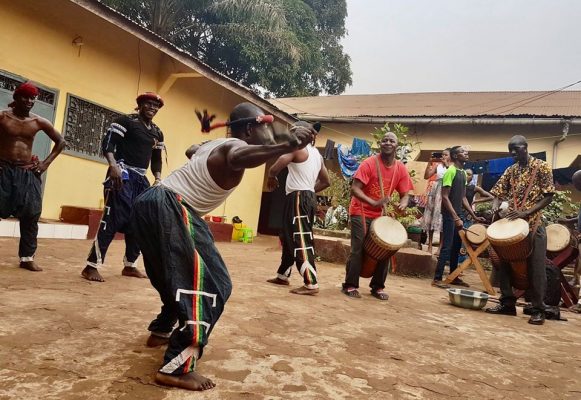 As I sit here writing this, I am reminded that it was almost exactly one year ago today that we performed together with Tanante at Fuel bar in Withington. This was one day before the UK went into its' first national lockdown, which of course, changed everything. We have missed playing with Iya so much and are extremely excited that we have been able to tentatively start putting events into the calendar again.
Upcoming Events
Upcoming performances include a Tanante performance at the Beatherder festival and a special Drumroots community workshop with Iya as our guest teacher, both taking place in July 2021. Iya will also be teaching and performing at Djemboree camp, in Aylesbury, in August and at the Kondon festival in Ireland.
Contact
To book Iya for an event or for more information about his upcoming performances and workshops follow the details below:
website: http://iyasako.weebly.com/
Email: [email protected]
Phone: 07930 872 089