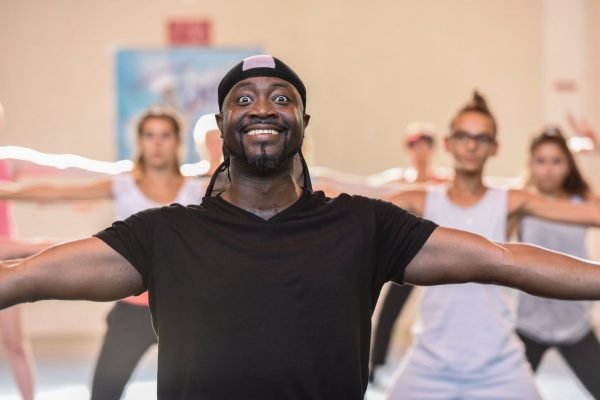 After a short break for summer, Louis Pierre is back with his uplifting, high-energy West African dance classes, with live African drumming!
Date: Every Saturday from 16th October 2021
Time: 1.30-3pm
Venue: Birch Community Centre, Brighton Grove, Rusholme, Manchester M14 5JT
Booking:  To book your place call: 07519 470794
Louis is a fantastic teacher. He breaks the routines down into easy to follow steps, so even complete dance novices can have a go, but also provides a level of challenge for more experienced dancers. His positive energy is infectious and will leave you buzzing at the end of each session! Generally, the class is a real mix of ages, experience & cultures and is a very warm and welcoming community to all.
Please read the Covid guidelines (see below) before attending.