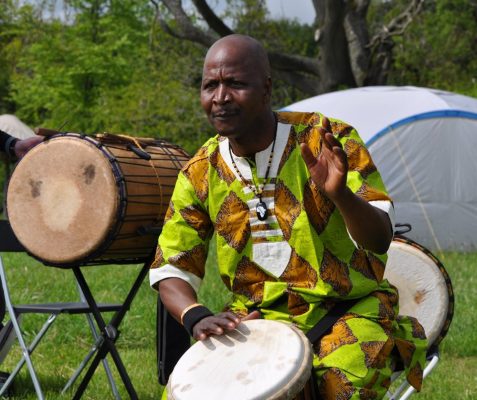 Drumroots are proud to present a very special drumming workshop with our dear friend and world-renowned djembe Master Iya Sako! Expect some amazing traditional Guinean rhythms, breaks and solo's with Iya's patient and encouraging teaching style. The workshop will be aimed at intermediate to advanced players and supported by Tanante members. Students will have the opportunity to learn both the djembe and the dun duns (bass drums).
Date- 10th April 2022
Time- 11am -3.30pm
Location- The Claremont Centre (Trafford Music Service)
Claremont Rd, Sale M33 7EF
Price: £29/ £26 concession (student unemployed, etc).

Booking: Contact us to reserve your space, 07939 749099 [email protected]