Monthly Archives:
April 2012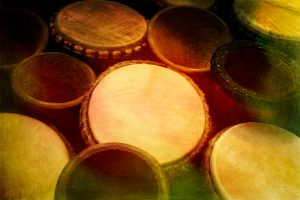 As the end of our current six week African Drumming course at The Zion Arts Centre draws near, we are honing the skills of the participating students for their end performance. Thus far we have worked very hard to bring out the very best from a mixed group and tried to put people in the best places to produce an exciting end performance spectacle. The group will appear in the foyer/bar space of The Zion Arts centre to showcase what they have learnt to friends, family and West African music lovers. Their performance will be followed by a short show by our own performance group Tanante. The whole event will be free to all to come along and enjoy, so please get down and show support for our hard working students! (more…)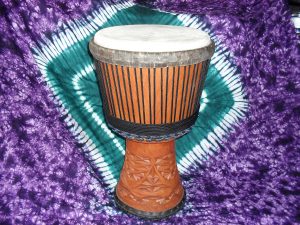 Fed up with cheap tourist style drums commonly found here in the UK? Drumroots are proud to present our new range of top quality professional djembes. We at Drumroots decided it was time to source and build djembes that are of the highest standard. It has taken our team over a year to hand pick these hardwood Lenke shells, have them intricately carved with beautiful designs, transport them and finally have them
completed here
with fitted rings,
custom made rope
and the finest
goat skins
. And it has been worth all the time and effort as we now have a full batch of professional Guinea djembes that are unmatched in sound and aesthetics.
(more…)