Category Archives:
African Drumming Workshops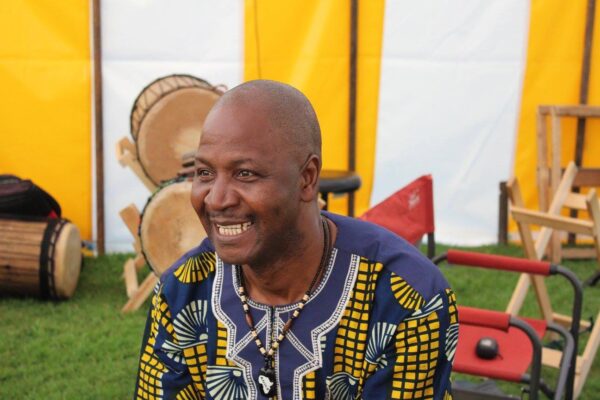 This past year has been a tough one for performing artists, but with things starting to open up and the possibility of more live music events on the horizon, we thought now would be a good time to highlight some of the incredible West African artists we have had the privilege to work with. This will be the first in a series of blog posts, so please keep your eye out for more!
Mory Sako (known to friends and family as Iya) is a Malinke djembe master from Samakofadda in the Wassalon region of North East Guinea. We first met Iya in 2007 at a Drumroots Live event at the Rampant Lion in Manchester. He had recently moved to the UK, had heard about the event and decided to turn up. At this point, we didn't really know anything about Iya, apart from his name and that he had recently moved here from Guinea.
(more…)