Category Archives:
Public Workshops
Come and learn to play the West African djembe drum in our fun and friendly weekly class!
Date: Every Tuesday
Time: 7pm to 9pm
Venue: Union Chapel, 2a Wellington Road (off Wilbraham Road), Fallowfield, Manchester, M14 6EQ.
Price: £10
Booking: Contact us to reserve your space, 0161 408 5270/ [email protected]
Venue: Union Chapel, 2a Wellington Road (off Wilbraham Road), Fallowfield, Manchester, M14 6EQ.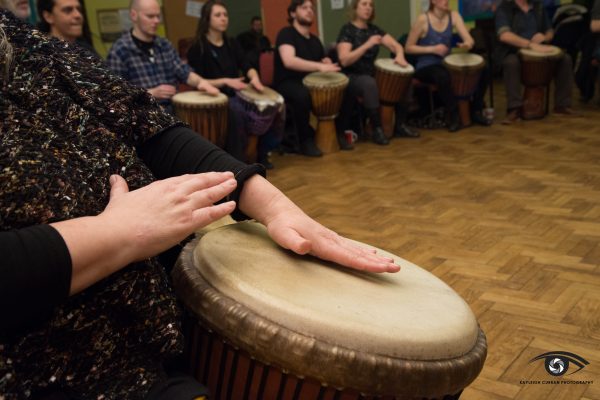 Manchester longest-running West African Drumming class. This mixed-ability drop-in class is good for beginners and experienced players – and at the start of each month, we begin a new rhythm, giving participants the opportunity to learn both djembe and dun-dun. We teach basic accompaniments, bass lines, arranged breaks, and solo material, plus traditional African songs, working as a group towards an overall understanding of the music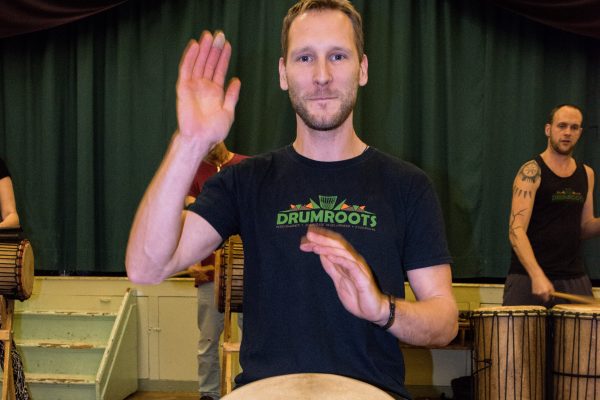 Covid Safe: Due to Covid restrictions, we are currently only running a 2-hour mixed ability class. Face masks must be worn throughout the class and we are keeping 2 meters spacing between each person. Because of this, we have limited numbers so we are asking people to contact us to confirm attendance.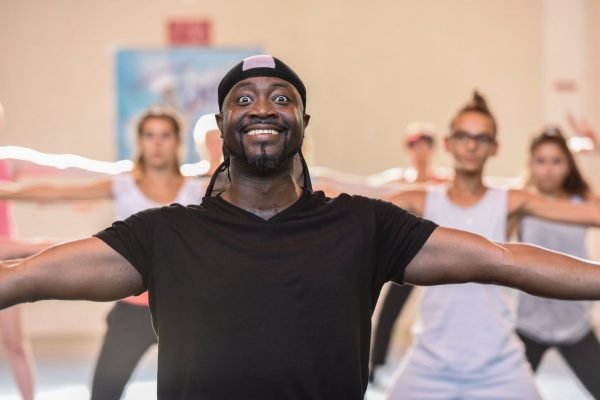 Uplifting, high-energy West African dance classes, with live African drumming!
Date: Every Saturday,
Time: 1.30-3pm
Venue: Birch Community Centre, Brighton Grove, Rusholme, Manchester M14 5JT
Booking: Online booking only:
https://www.eventbrite.co.uk/e/west-african-dance-class-with-louis-pierre-yonsian-tickets-154612790017
Louis is a fantastic teacher. He breaks the routines down into easy to follow steps, so even complete dance novices can have a go, but also provides a level of challenge for more experienced dancers. His positive energy is infectious and will leave you buzzing at the end of each session! Generally, the class is a real mix of ages, experience & cultures and is a very warm and welcoming community to all.
Please read the Covid guidelines (see below) before attending.