Tag Archives:
Louis-Pierre Yonsian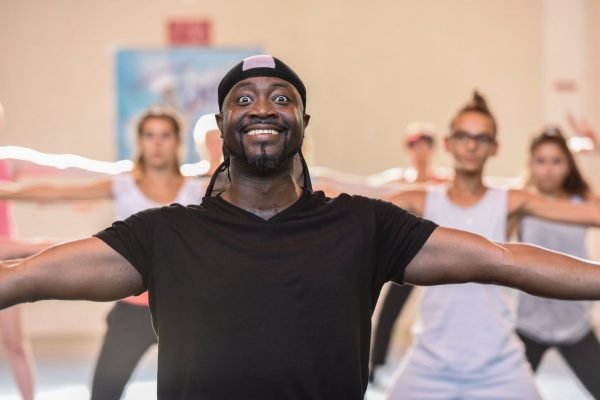 After a short break for summer, Louis Pierre is back with his uplifting, high-energy West African dance classes, with live African drumming!
Date: Every Saturday from 16th October 2021
Time: 1.30-3pm
Venue: Birch Community Centre, Brighton Grove, Rusholme, Manchester M14 5JT
Booking:  To book your place call: 07519 470794
Louis is a fantastic teacher. He breaks the routines down into easy to follow steps, so even complete dance novices can have a go, but also provides a level of challenge for more experienced dancers. His positive energy is infectious and will leave you buzzing at the end of each session! Generally, the class is a real mix of ages, experience & cultures and is a very warm and welcoming community to all.
Please read the Covid guidelines (see below) before attending.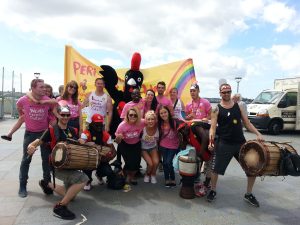 The Drumroots performance team with friends and guest artists recently enjoyed a succession of fantastic gigs at this summer's Pride festivals across the country. Once again working for
Nando's
we have so far been a part of Pride parades in Blackpool, Newcastle, Liverpool and Leeds. For these events we take to the streets carrying our drums for high energy walking performance to bring joy, rhythm and movement to the crowds of thousands joining in the carnival, and yet more as entertained bystanders. Accompanied by the enthusiastic Nandos staff bearing masks and banners, as well as a dancing chicken, we make quite a spectacle of ourselves as we get involved in the festivities.
(more…)