Tag Archives:
Medecins sans Frontieres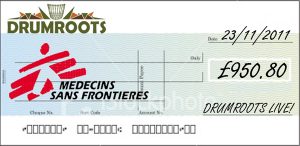 It's nearly a month since Drumroots Live, held at Manchester's fine venue: The Platt Chapel. This charity event held was to raise money and give all proceeds to Médecins Sans Frontières MSF (Doctors Without Borders) for their work in helping bring aid to people affected in the current East-African crisis. For those who didn't know or missed this event, a short recap:
As you no doubt know there has been and is a huge amount of difficulty and problems in East Africa. These problems are not only the cause of on-going conflict and mismanagement, but the addition of one of the worst droughts in the countries history. Though the relatively recent rains may have eased the drought at least, the problems continue and the on-going, compassionate work of groups and organisations bringing much needed aid to the affected areas are essential. (more…)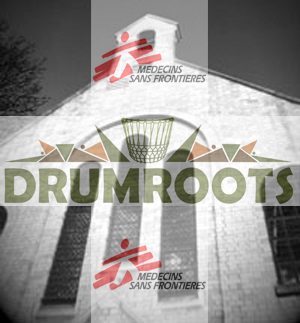 As the dust settles around the Platt Chapel, we able to look back at last Friday's Drumroots Live event with satisfaction that all is done and that the event was a great success. With a descent turn out, spectacular performances and huge effort from all the bands and artists present and a very moving presentation by Aisha from Medecins sans Frontieres, we were able to build a buzzing vibe in the space whilst still remembering why we were there. With the turn out alone we have raised a fair sum but with the many raffle tickets sold we, together have surely amounted a sum that can really make a difference to some people in East Africa, Watch this space for an official amount raised and to be sent to MSF very soon when we've totted it all up. (more…)
Drumroots Live! returns for a special charity event with a powerful showcase of live West African music and dance, bringing you spellbinding performances from the diverse musical traditions of Senegal, Guinea, The Gambia, and Ivory Coast. Join us and take positive action for East Africa – all proceeds to Medecins sans Frontieres.
Medecins sans Frontieres
(Doctors without Borders) is an independent international humanitarian organisation delivering medical aid to people affected by armed conflict, epidemics, natural and man-made disasters in over 60 countries; Friday 28 October, 6pm-12.30am Platt Chapel, 186, Wilmslow Road, Manchester, M14 5LL Tickets £10 on the door.
(more…)