Category Archives:
Public Workshops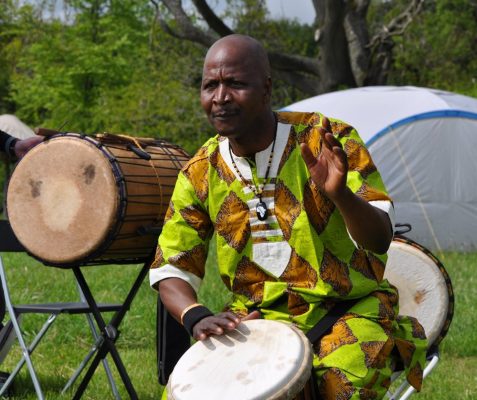 Drumroots are proud to present a very special drumming workshop with our dear friend and world-renowned djembe Master Iya Sako! Expect some amazing traditional Guinean rhythms, breaks and solo's with Iya's patient and encouraging teaching style. The workshop will be aimed at intermediate to advanced players and supported by Tanante members. Students will have the opportunity to learn both the djembe and the dun duns (bass drums).
(more…)
Come and learn to play the West African djembe drum at our fun and friendly weekly classes!
Date: Every Tuesday
Time: Beginners 6.30 to 7.30 pm
Intermediate/advanced 7.30 to 9.30 pm
Venue: Union Chapel, 2a Wellington Road (off Wilbraham Road), Fallowfield, Manchester, M14 6EQ.
Price: Beginners, 1 hour : £6 (£5 concession)
Intermediate/ advanced 2 hours: £8 (£7 concession)
Both classes, 3 hours: £10 (£9 concession)
+ £1 drum hire or bring your own.
Booking: Contact us to reserve your space, 0161 408 5270/ 07939 749099 [email protected]
Venue: Union Chapel, 2a Wellington Road (off Wilbraham Road), Fallowfield, Manchester, M14 6EQ.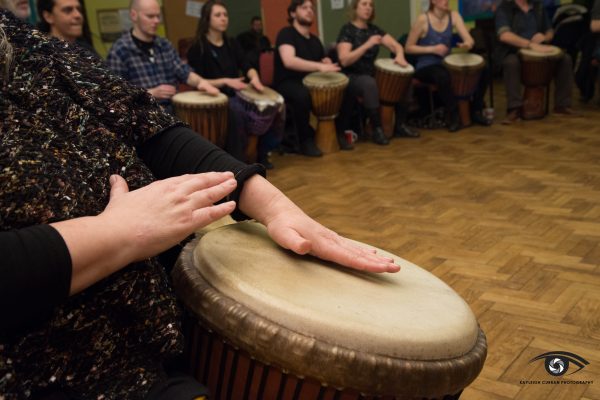 Manchester longest-running West African Drumming class. Sessions for both beginners and intermediate/advanced players. At the start of each month, we begin a new rhythm, giving participants the opportunity to learn both djembe and dun-dun. We teach basic accompaniments, bass lines, arranged breaks, and solo material, plus traditional African songs, working as a group towards an overall understanding of the music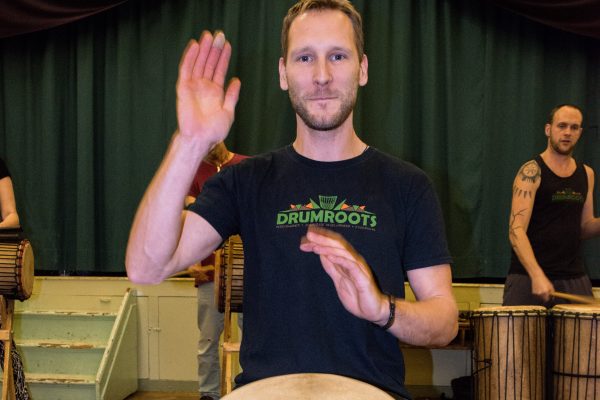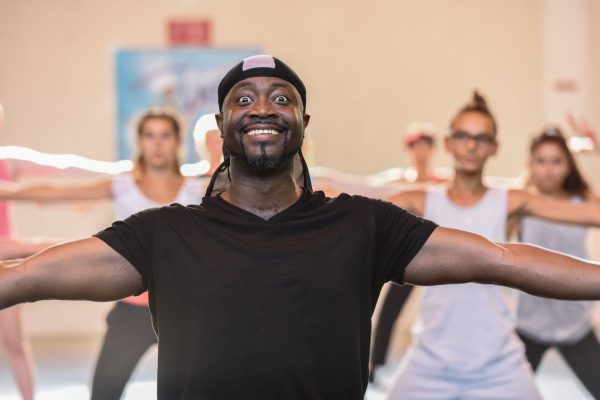 After a short break for summer, Louis Pierre is back with his uplifting, high-energy West African dance classes, with live African drumming!
Date: Every Saturday from 16th October 2021
Time: 1.30-3pm
Venue: Birch Community Centre, Brighton Grove, Rusholme, Manchester M14 5JT
Booking:  To book your place call: 07519 470794
Louis is a fantastic teacher. He breaks the routines down into easy to follow steps, so even complete dance novices can have a go, but also provides a level of challenge for more experienced dancers. His positive energy is infectious and will leave you buzzing at the end of each session! Generally, the class is a real mix of ages, experience & cultures and is a very warm and welcoming community to all.
Please read the Covid guidelines (see below) before attending.